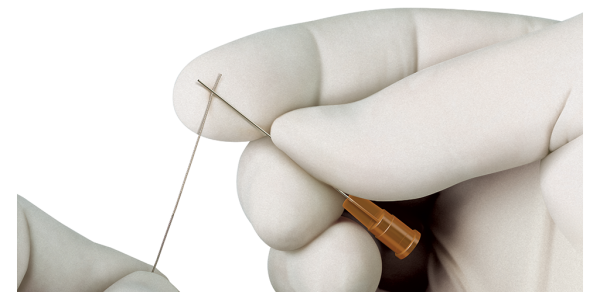 RUNTHROUGH® NS HYPERCOAT™
Designed to be your complex coronary wire of choice
RUNTHROUGH NS Hypercoat is an enhanced hydrophilic guidewire for tortuous, distal lesions and tight stenotic complex lesions.
Enhanced M-coat hydrophilic coating for improved trackability - Proprietary enhanced M-coat provides superior wire trackability to reach tortuous distal lesions–comparable to plastic-jacketed wires.1,2 
Low-weight flexible tip engineered for easy prolapse - A low tip weight and a highly flexible tip enables easy prolapse in the distal anatomy, which may add to its safety when used in complex PCI.
Nitinol core-to-tip design for superior tip durability1 - This feature enables a single RUNTHROUGH wire to be used for multiple vessels, potentially reducing a facility's wire usage.

RUNTHROUGH® NS HYPERCOAT™
| | | | | |
| --- | --- | --- | --- | --- |
| PRODUCT CODE | DIAMETER (in) | LENGTH (cm) | TIP RADIOPACITY (cm) | TIP SHAPE |
| 25-3011 | 0.014" | 180cm | 3cm | Straight/Shapeable |
| 25-3013 | 0.014" | 300cm | 3cm | Straight/Shapeable |
| 25-9092 | 0.014" | 150cm | N/A | N/A |
* 25-9092 is an extension wire to be used with 180cm wires only.
References:
 
Data on File.
Superior when compared to workhorse wire category of guidewires. Hypercoat was tested against polymer jacketed wires all known to have superior trackability to workhorse wires and was comparable to the Polymer Jacketed wires in bench testing.
RX ONLY. The advertisement is directed to physicians only, and not to consumers. Refer to product labels and packaging insert for complete warnings, precautions, potential complications, and instructions for use. Products may not have regulatory approval in all countries. Please contact your local sales representative if you have questions about the availability of products in your area.