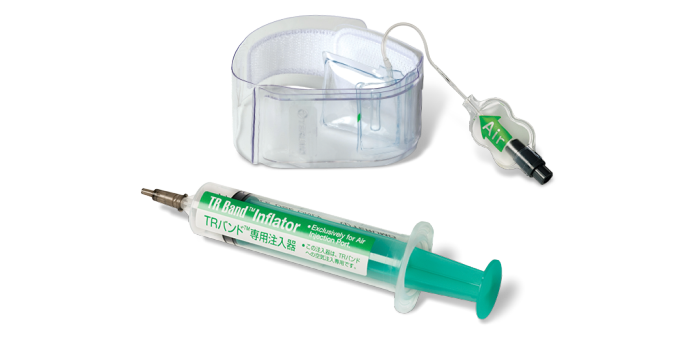 TR BAND® Radial Compression Device
The Clear Advantage - As the #1 Preferred radial hemostasis device on the market, Terumo is setting the standard for hemostasis.
Air titration provides a more precise way of applying pressure to the radial artery
Dual compression balloons provide precise compression of the radial artery without compromising local nerve structure
Transparency ensures continuous observation of the access site

PRODUCT CODE
TR BAND TYPE
LENGTH
(CM)
QUANTITY
TRB24-REG
Regular
24
5/box
TRB29-LRG
Long
29
5/box
RX ONLY. The advertisement is directed to physicians only, and not to consumers. Refer to product labels and packaging insert for complete warnings, precautions, potential complications, and instructions for use. Products may not have regulatory approval in all countries. Please contact your local sales representative if you have questions about the availability of products in your area.